September 21st, 2007, 21:32 Posted By: wraggster

News/release from Zalo: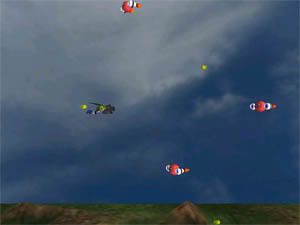 Gea vs CoDOS is the first game developed with ZEngine, a multiplatform 3d engine. Currently supported platforms are: NDS, Symbian s60 and PC. ZEngine is not currently available for download, but it will be pretty soon.

In Gea vs Codos you take control of GEA a super heroin that has to capture the photons trapped in the atmosphere by the greenhouse effect. Co2 particles won't make the things easy for you. This is a one button game, so only key up will be used.


http://zalods.blogspot.com/


For more information and downloads, click here!


There are 0 comments - Join In and Discuss Here